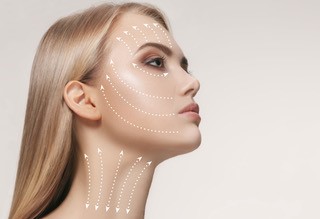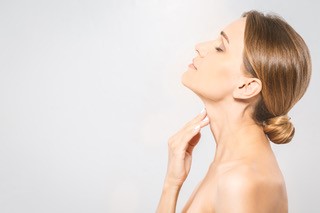 Coming soon!
Join our waiting list and enquire about complimentary consultations
Profhilo is an injectable skin remodelling treatment containing one of the highest concentrations of Hyaluronic Acid (HA) on the market, especially formulated for people whose skin lacks volume and elasticity
Profhilo is progressively an extremely popular treatment to improve the texture of the skin, forming better skin tone, treating skin laxity, reducing fine lines and wrinkles. This treatment can be performed on all ages over 18 and has multiple benefits for all age groups.
Profhilo counteracts skin laxity in the face through a remodelling action of collagen and elastin fibres of the dermal matrix. Clients can expect increased firmness, elasticity and widespread improved quality of the skin which can continue to improve for 8 weeks.
What Does Profhilo Do?
Profhilo restores multiple textural problem areas to the skin. To list just a few, Profhilo:
Makes skin remarkably more firm
Tightens skin for a more taut, youthful appearance
Constantly infuses skin with boosted hydration for a fresher look and feel
Significantly reduces skin laxity
Restores volume to sagging and sunken areas
Can be used preventatively to avoid loss of volume and dullness
Imparts radiance to the skin, giving the face a beautiful, glowing appearance
Is superb at treating multiple areas, including the body: face, neck, décolletage (chest, cleavage and lower neck), arms, knees and hands
Stimulates production of four types of collagen and elastin
How Does Profhilo Work?
Profhilo was created to replace the natural loss of volume and elasticity that happens
to all of us past the age of 25. In addition, it actually kickstarts the supercharged production of those key elements of beautiful, younger-looking
skin. So how does it do this?
First, Profhilo is a sort of hybrid dermal filler, comprised of non-crosslinked molecules of two types of hyaluronic acid
Hyaluronic acid is a humectant that attracts and holds up to 1,000 times its own weight in hydration
Also a hot 'super ingredient' in topical skincare of late, hyaluronic acid is renowned for its plumping, firming effect on skin
Surprisingly to some, hyaluronic acid is a natural substance our own bodies produce on their own
Moreover, each type of Profhilo's hyaluronic has a different molecular weight, allowing for the most comprehensive, effective treatment
Profhilo melts under the skin like honey being poured over fruit; it sticks to everything and distributes itself in a smooth, uniform manner
It achieves impressive results in the face, neck, chest and extremities (ie hands and knees).