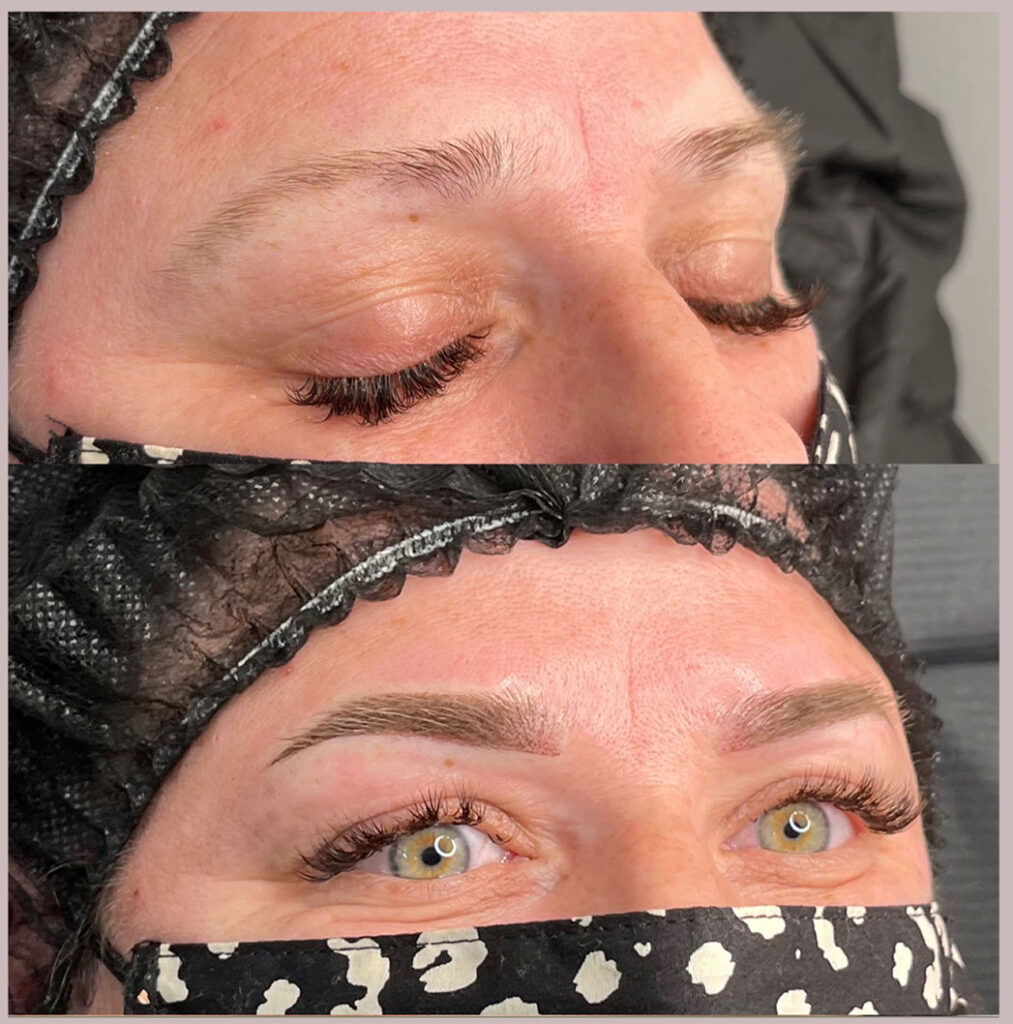 Ombré Brows
Ombré brows are a completely different brow technique, it's still semi-permanent but it's classically without any hair strokes. It's a colour wash starting very lightly at the front and going very dark and crisp towards the end of the brow. If you like this style you can also combine it with some hair strokes at the beginning. The choices are limitless and totally depending on what you like.
Consultations are again paramount and are complimentary, they are always the first step to assessing what you, the client needs so the right technique can be suggested as not all styles fit everyone. These can be done over the phone or face to face.
On the day of the appointment the brow area is cleaned, mapped and once the shape is agreed by both the client and the technician it's, numbed and then ready for the treatment. Depending on the brow style hairstrokes can be done by hand or by machine and shading is the same. When the techniques are blended this is called a Combination brow or Fusion brow, although there are now many more names which might confuse you let us know what you are looking for and you will be best advised.
The treatment from beginning to end takes approximately x2 hours. Mapping is an essential part of the early process and once this is right and you have okayed this with the help from your technician everything else will follow beautifully.
It's essential to schedule a follow up appointment on the day of your treatment for four to six weeks after to make sure you are happy with the results and to perfect little tweaks. Everyone's skin will heal differently and generally the colour can be implemented better on the second session. Microblading is a x2 part treatment which can last you up to two years if looked after properly and depending on your skin type.
Patch test required

Existing brow hair not important

No visible hair stokes
Suitable for most skin types

Clean hair strokes across the brow

Bolder but still natural