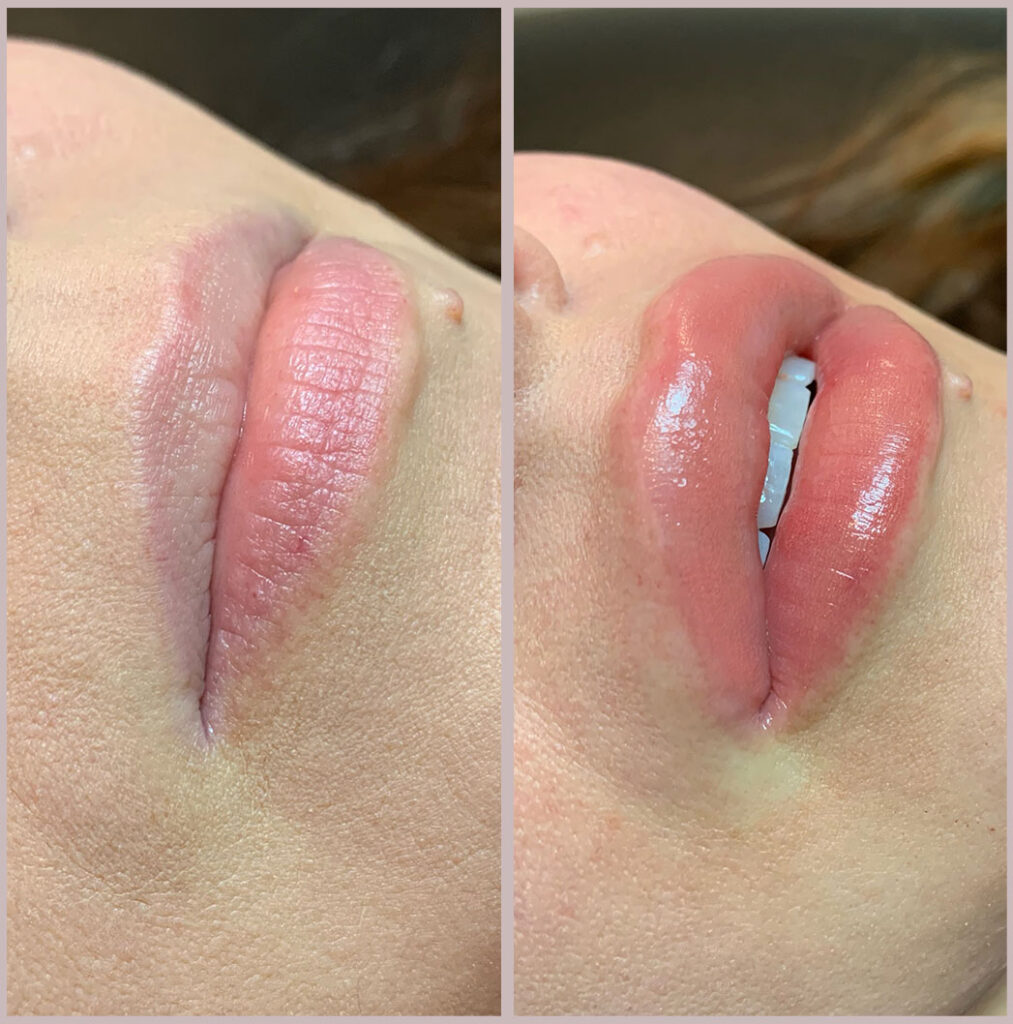 Lip Blush
Lip blush is also a semi-permanent make up technique and is ever increasing in popularity. The colours range mostly from classic nudes to reds but the nudes are always the most popular.
This treatment has many benefits, and mostly replaces the use for lip liner and everyday lipstick. As you would softly outline your lips to give definition this technique does that so you will always have a well-defined pout and natural shape. We don't go over your natural lip line and it isn't a replacement for fillers but as you know when you outline your lips with liner the look you get is a better shape and always slightly fuller.
There after the entire lip is then implanted with the same colour to give a finished look. The healing time is still one month as with Microblading and your lips must always before and after be treated with a balm to keep them moist. If they are dry or cracked on the day of the treatment then you will not be able to have them treated.