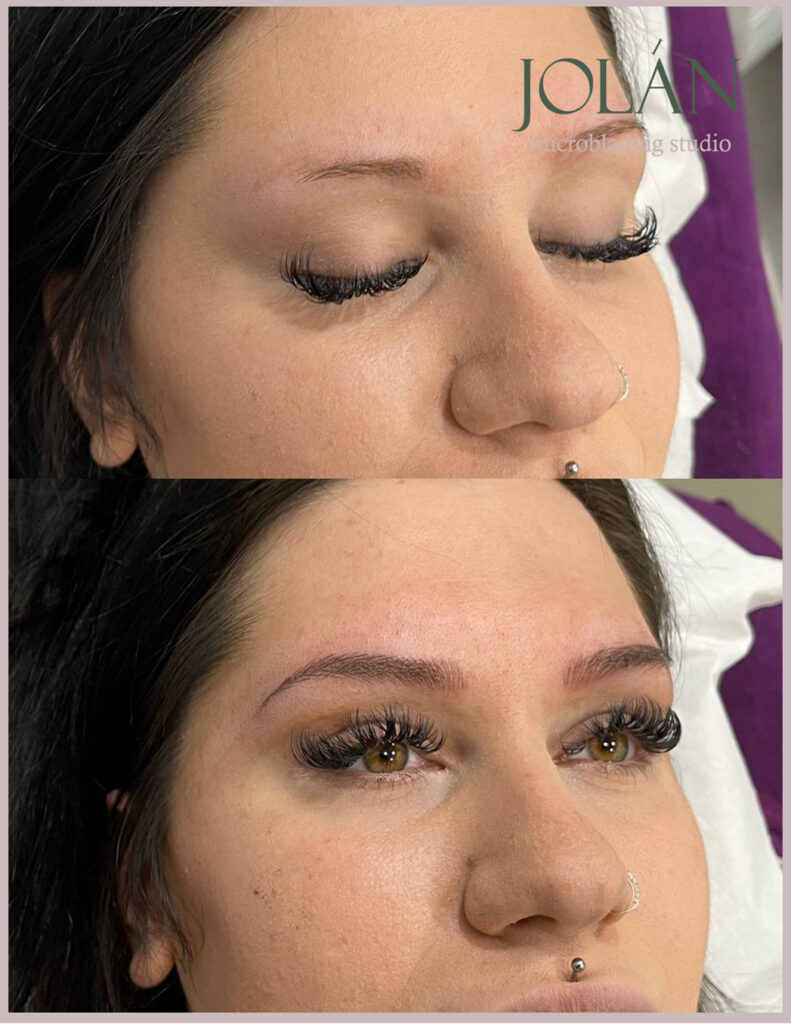 Combination Brows
Combination brows or Fusion brows is also a semi-permanent make-up technique that is used to create the illusion of fuller brows or brows with a better and more defined shape. Where this differs from classic Microblading is that this technique is all about creating more depth. Shading is also a key component of this method and it can be from light shading to more dramatic colour depth starting from the middle of the brow, mostly at the ends or running throughout the entire brow. The key here is to allow the hair strokes to still be seen hence it's called a Combination brow.
Consultations are paramount and are complimentary, they are the first step to assessing what the client needs, so the right technique can be suggested as not all styles fit everyone. These can be done over the phone or face to face.
On the day of the appointment the brow area is cleaned, mapped and once the shape is agreed by both the client and the technician it's, numbed and then ready for the treatment. Depending on the brow style hair strokes can be done by hand or by machine and shading is the same. When the techniques are blended this is called a Combination brow or Fusion brow, although there are now many more names which might confuse you let us know what you are looking for and you will be best advised.
The treatment from beginning to end takes approximately x2 hours. Mapping is an essential part of the early process and once this is right and you have okayed this with the help from your technician everything else will follow beautifully.
It's essential to schedule a follow up appointment on the day of your treatment for four to six weeks after to make sure you are happy with the results and to perfect little tweaks. Everyone's skin will heal differently and generally the colour can be implemented better on the second session. Microblading is a x2 part treatment which can last you up to two years if looked after properly and depending on your skin type.
Patch test required

Existing brow hair not important

Create more depth
Suitable for most skin types

Blended brow with soft shading

Very natural results